About us
More than a job agency
We specialise in sourcing essential business support employees for a wide range of business sectors. But far from simply filling temporary gaps or providing short-term cover, every one of our candidates is carefully selected to provide the support you need today and the talent you'll need tomorrow.
Executive assistants
Office manager
Customer service
Personal assistants
Financial services support
HR administrators
Business support
Retail banking
Sales support professionals
We specialise in
Human Resource & Personnel
Public Sector
Construction & Built Environment
Supply Chain & Logistics
Wealth Management & Insurance
Legal & Compliance
IT & Fintech
Sales & Marketing
Manufacturing
Charity & 3rd Sector
Executive Support / Senior Appointments
Banking & Finance
Meet the team
Introducing our very own bunch of talented people, who expertly source and place appropriately talented candidates to help organisations thrive.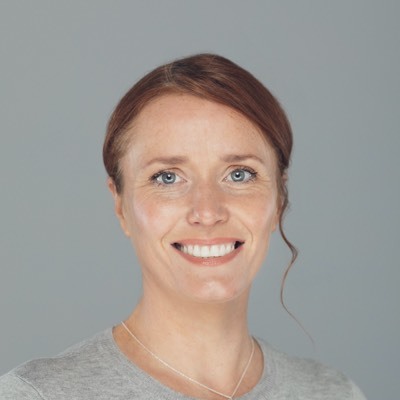 Managing Director
Mairead Scott
Having worked within the recruitment sector for over 20 years', I have had the pleasure of partnering with many of Northern Ireland's leading organisations and feel very privileged to have supported their growth and organisational objectives.
I have also worked with many exceptional administration professionals, guiding them through each stage of their career.
Head of Professional Services
Nuala McClinton
I recruit for sectors including – Legal, Accountancy & Finance, Membership, Not for Profit and charity, IT, Financial Services, Property Management and Corporate / Key Accounts.
We work with some of the best clients and candidates on the market and it so rewarding to assist Businesses with their growth plans and help candidates progress in their career.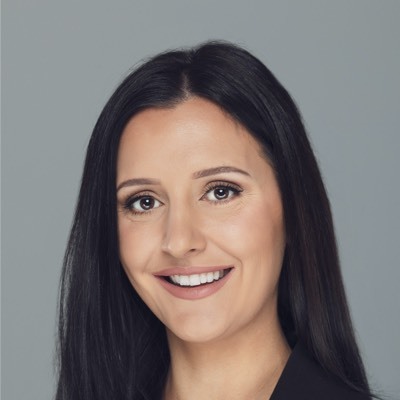 Head of Industry
Erin Butler
The sectors my team works with include Transport/Distribution, FMCG, Manufacturing, Engineering, Construction and Healthcare
I have been with the business since we formed in 2017 and I feel lucky every day to work with such exceptional candidates, clients and our fabulous team.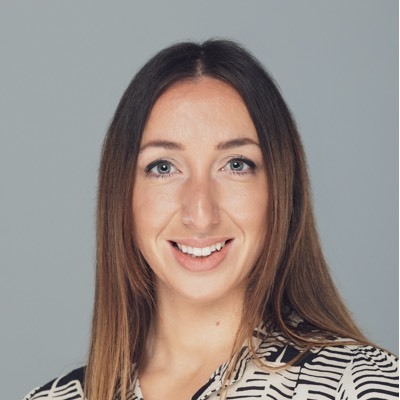 Manager - Temporary Division
Claire McCleery
I look after the Temporary & Contract desk for our clients within the Public Sector, Education and Charitable sectors.
I enjoy engaging with both clients and candidates within a professional context, I am delighted to be part of the team at Honeycomb as I feel it fulfils my own career passions while supporting others in achieving theirs!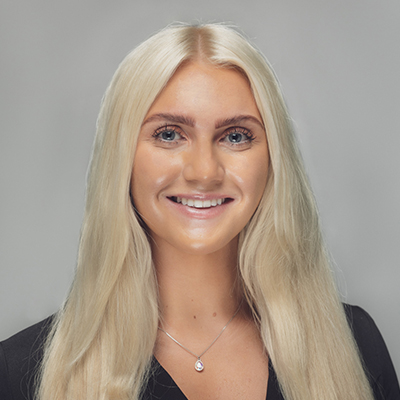 Key Account Manager
Evelyn Fraser
Typical roles I recruit for include Debt Support Officers, Branch Managers, Customer Service Advisors, Mortgage Administrators, HR Administrators, Senior Project Leads and Project Analyst roles.
We are a team of hard-working individuals who do our best to offer positive career advancement, market insights and advice to our candidates and clients every day.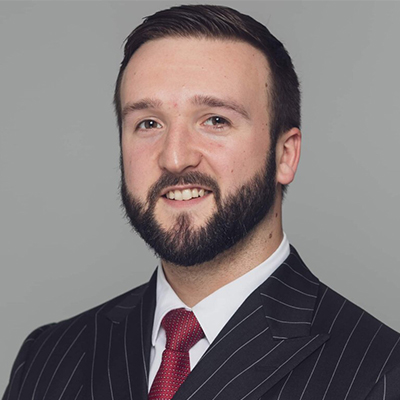 Recruitment Specialist - Temp Division
David McClure
I typically recruit Temporary roles for the Public, Charity and Education Sectors.
Working at Honeycomb is fantastic as everyone is so welcoming and friendly. I cannot wait for what the future has in store for myself and the Honeycomb team!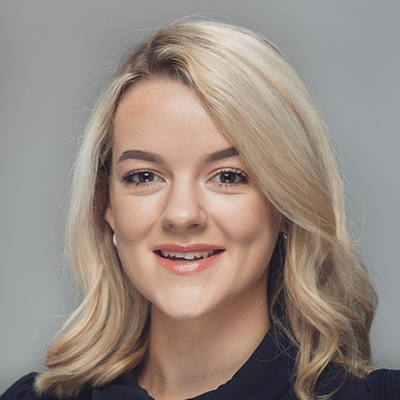 Recruitment Specialist
Louise McAdam
The typical roles I recruit for include Business Support and Administration.
Working in Honeycomb, I am fortunate to work alongside both outstanding companies to support with their business needs and first-class candidates to guide them to their dream job.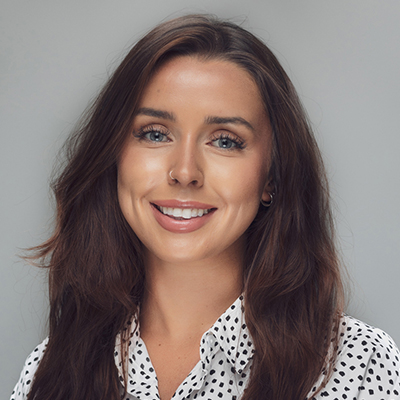 Sourcing Specialist
Orla Bunting
I typically recruit for the banking sector, working closely with leading banks in Northern Ireland.
Honeycomb is a brilliant place to work, with such a friendly team. I am excited to be a part of such an empowering team.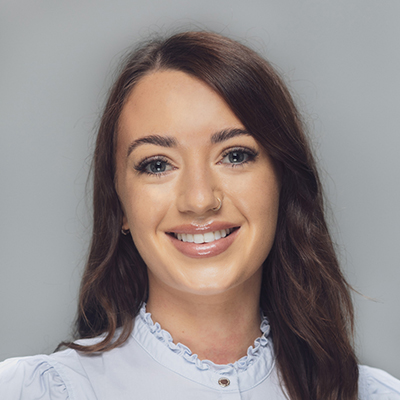 Reception / Front of House
Abygail Forsythe
Honeycomb's culture makes it a truly happy environment to work within – I can't think of anywhere better to have begun my career in recruitment at such an exciting time of internal growth and transition and I can't wait to see what the Honeycomb team can achieve!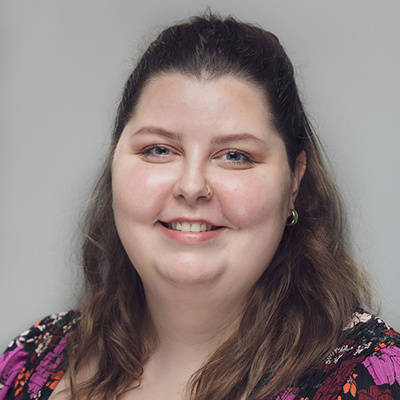 Sourcing Specialist
Aoife Dowds-Gibson
I work to find candidates for any and all business support jobs within the Professional Services Sector, whether it's legal, tech, charity, or financial services. This could be anything from a personal assistant to a defence litigation secretary.
The Honeycomb team are a welcoming bunch of people who are always willing to help you out. It's a really supportive environment and the craic in the office isn't bad either!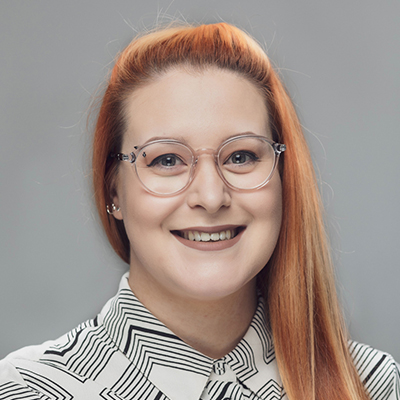 Recruitment Specialist
Lesley Dugan
Before joining Honeycomb, I was a Fundraiser for various Higher Education institutions and on a Hospice capital campaign. Having worked in the Charity sector I have the advantage of understanding the requirements of charitable organisations.
In addition to Charity, I also specialise in the Tech sector.
Typical roles I would recruit for are Receptionist, Administrator, Coordinator, Fundraiser, Sales Support and EA/PA.
It's rewarding to support clients with their recruitment needs and place talented individuals who make a real impact and contribute to business support needs. There is always a good 'buzz' working at Honeycomb – the team has made me feel so welcome.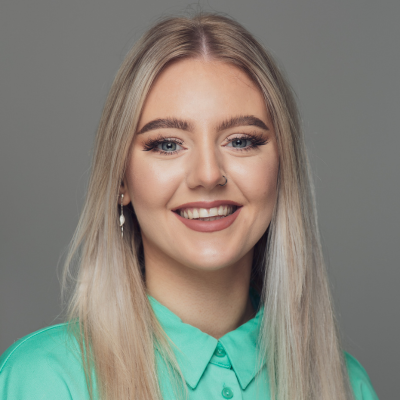 Recruitment Consultant
Caila Cunningham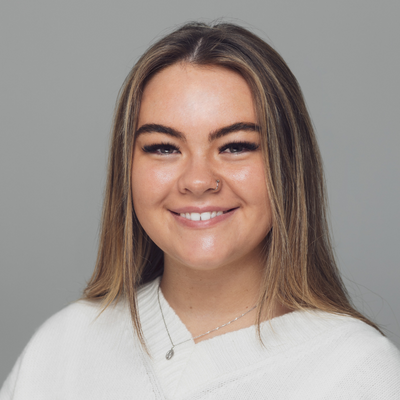 Recruitment Specialist
Shanice Mackin
Typical roles I recruit for include, Sales admins, Customer support admins, EA's and PA's, Transport planners, Customs controller's alongside any other support roles within an office function.
Honeycomb is a great company, I couldn't think of a better place to begin my career in recruitment, working alongside an outstanding team who are passionate about your success.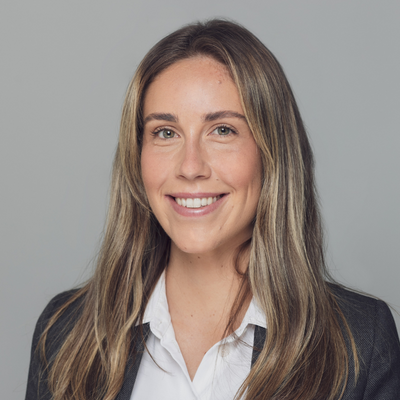 Recruitment Specialist
Ashlea Forsack
Some of the typical roles I would recruit for are Receptionist, Office Manager, EA and PA roles and Administrative roles.
I recently moved to Northern Ireland from Australia and the team at Honeycomb have made me feel right at home with numerous cups of tea and Terrys Chocolate Orange.
I'm passionate about finding the right candidate for clients and can provide quick solutions to businesses that need extra support.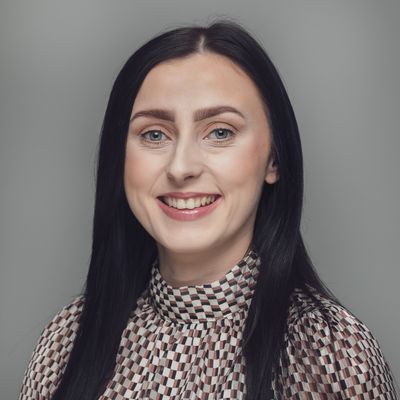 Specialist Recruitment Consultant- Legal
Danielle Edgar
I recruit for business support roles in the Legal Sector.
I am delighted to be beginning my recruitment career at Honeycomb. The Honeycomb team are passionate and supportive, and are always going that extra mile. We work together with our clients to grow their businesses and support exceptional candidates in finding their dream role.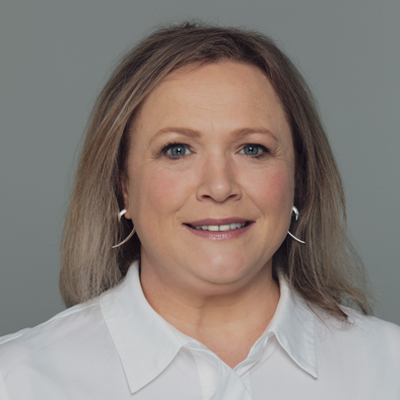 Compliance Officer
Geraldine Stevenson
I make sure all the contracts and paperwork for our temp candidates are up to date and on our system correctly. I also look after the returns for the Equality Commission.
I love working in Honeycomb and can honestly say it is the most supportive and friendly environment I've worked in. I came back to work after almost 10 years career break to raise my family and the entire team have made me feel so valued, respected, and welcomed that I just love coming to work.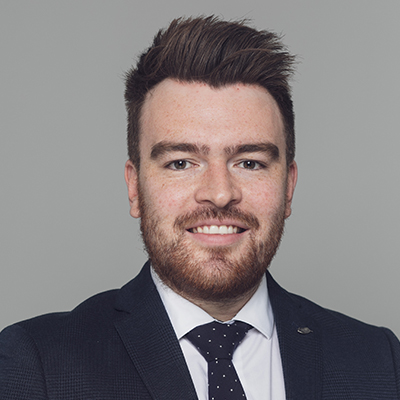 Marketing Executive
Dylan J. Burke
I manage the website and social media channels at Honeycomb ensuring that we are attracting the best candidates for our clients. I also provide Marketing support for our recruitment consultants.
Honeycomb is genuinely a fantastic place to work and everyone has made me feel so welcome right from the word go. I look forward going to work everyday.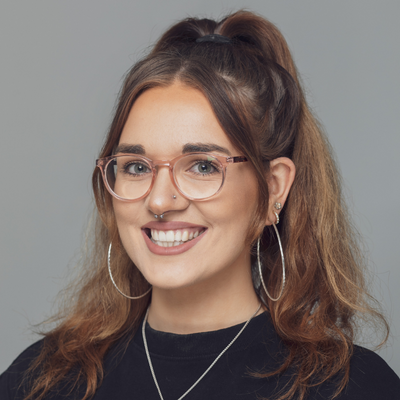 Business Support Executive
Kirsty McKee
In my role as Business Support Executive I am now responsible for supporting business activities under our Operations Manager, Shauna. Typical duties for me include payroll operations, ad-hoc administrative responsibilities and liaising with our clients and contacts.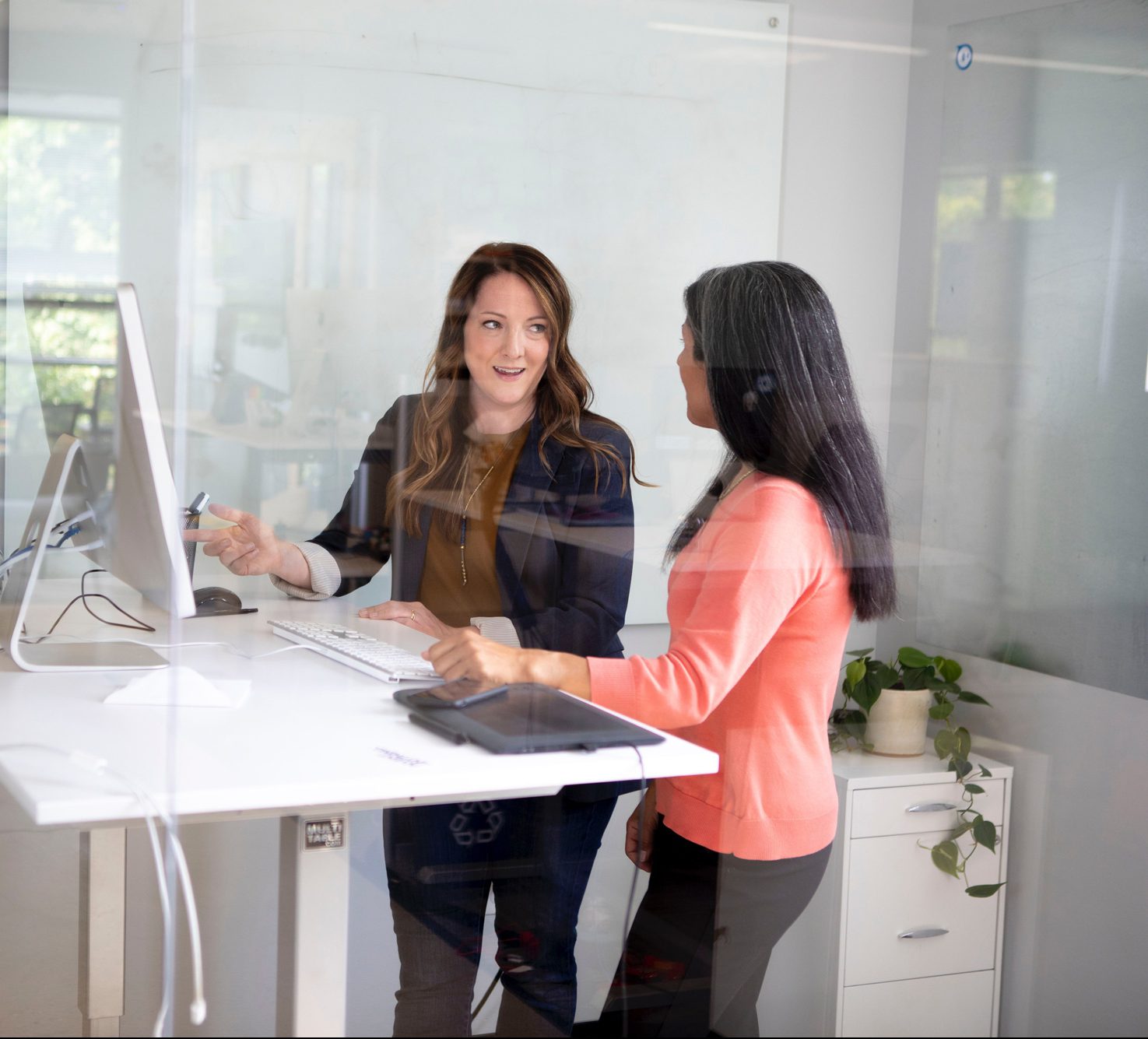 We do things the Honeycomb way
We blaze a trail across every sector as NI's only dedicated business support recruitment agency. However, our pioneering approach goes much further than that. Deeper too. Every Honeycomb candidate is hand-picked. Every client position, carefully considered. That level of care and curation; intellect and insight is our talent. Putting it in play with every vacant role and opportunity means the talent we find helps to fuel our clients' business growth.
Vision, Mission and Values
Vision:
We envisage business support recruitment becoming a crucial, specialist and respected service across all business sectors. We want to be instrumental in creating this reputation.
Mission:
Connect top talent with market leading opportunities and establish rewarding career paths for our candidates, whilst procuring the right support for the business growth of our clients.
Values:
Talented
This isn't just about our experience and insight, although we have both of those by the bucket-load. We have the talent to see potential and make things happen.
We think about things differently, setting new standards and inspiring people. We have continued to grow businesses and place top talent in the right positions. That's our talent.
Forward-thinking
We're blazing a trail as the first recruitment agency focused solely on support services. This is a new but necessary service that we can't believe wasn't offered before. Despite focussing on one service type, we are anything but one-trick ponies. We are changing the name of the game, offering support and talent of the highest caliber.
At the same time, we are building relationships with clients and candidates alike. Our success is the success of every person who comes to us for support or placement.
Collaborative
At Honeycomb, we are an interconnected team, boosted by our individual talents, working towards one shared goal. The success of our candidates and business growth of clients.
As individuals, we are good, but together we are great. Unbeatable, even. Collaboration is central to our ethos, to our community and to our success.
Your success is our success.
That's just how we do things. Let's succeed together.